The Most Unique Personal Training in Dallas
At Peak Zone Fitness, we're redefining personal training. Rather than the traditional one-on-one personal training model, which can be intimidating and high-pressure, we use small group training methods to foster a supportive environment where members can uplift one another and keep each other accountable. However, due to the small size of the group and our innovative tracking methods -- such as VO2 Max and metabolic testing -- you still get the customization and individual attention associated with traditional personal training.
Just fill out the short form to learn more about Lake Highlands' best personal training program!
---
Workout Monitoring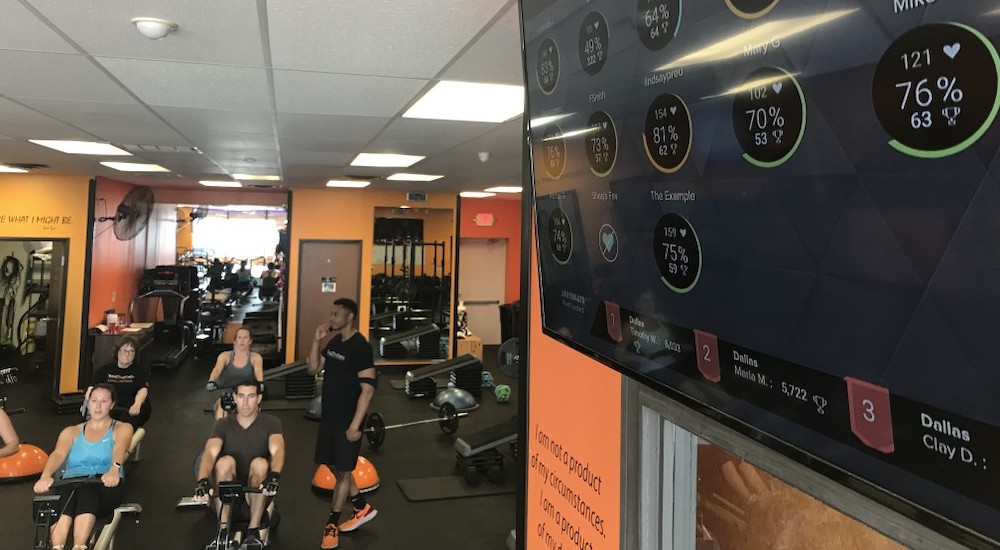 The board shows the current status of the members working out.
Each person's numbers are personalized based off of their fitness level and goals.
As you work out, your heart rate, calories burned, and effort points are monitored and displayed on our wall monitor for you and your trainer.
The goal is to work out at your Peak Zone (See Individualization for more details) which is personalized for your own fitness level and goals.
---
Individualization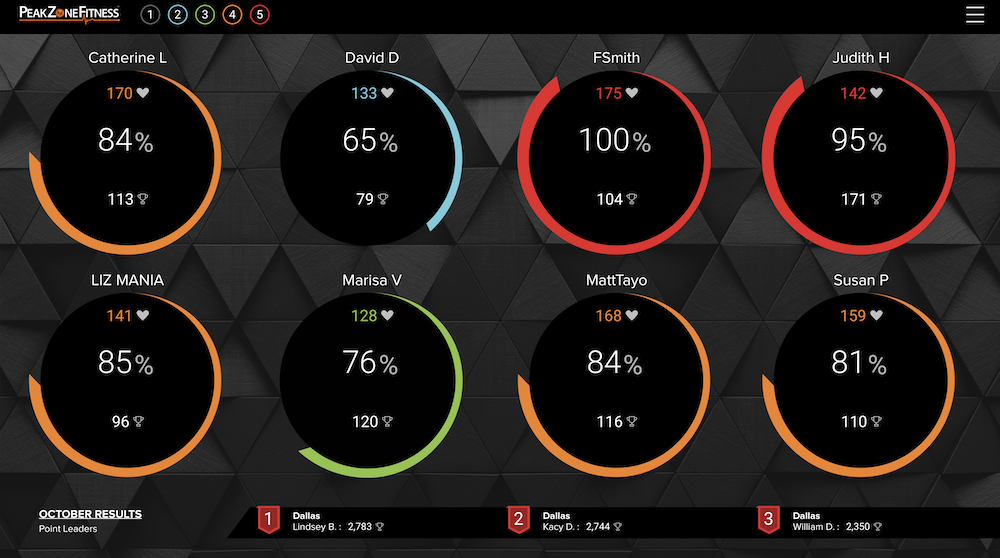 You can see that most of the members are right at the 80% with a couple of exceptions and so the trainers are busy slowing them down or stepping them up.
Your Peak Zone is customized using science's best medical advances (VO2 max test) for fitness. Using the VO2 test and many other variables your peak zone is generated at an 80% percentile mark using the heart rate tracking software.
One person's 80% effort may be walking on around the gym, and another person's 80% might be running at 8mph on our performance trainers.
Each person, therefore, gets the exact workout they need for their specific goals, such as weight loss, toning, health, bulking, endurance, training, etc..
Each member's fitness level is continually assessed and the effort level is adjusted.
---
Basal Metabolic Testing and Nutrition
Your Nutrition Perfected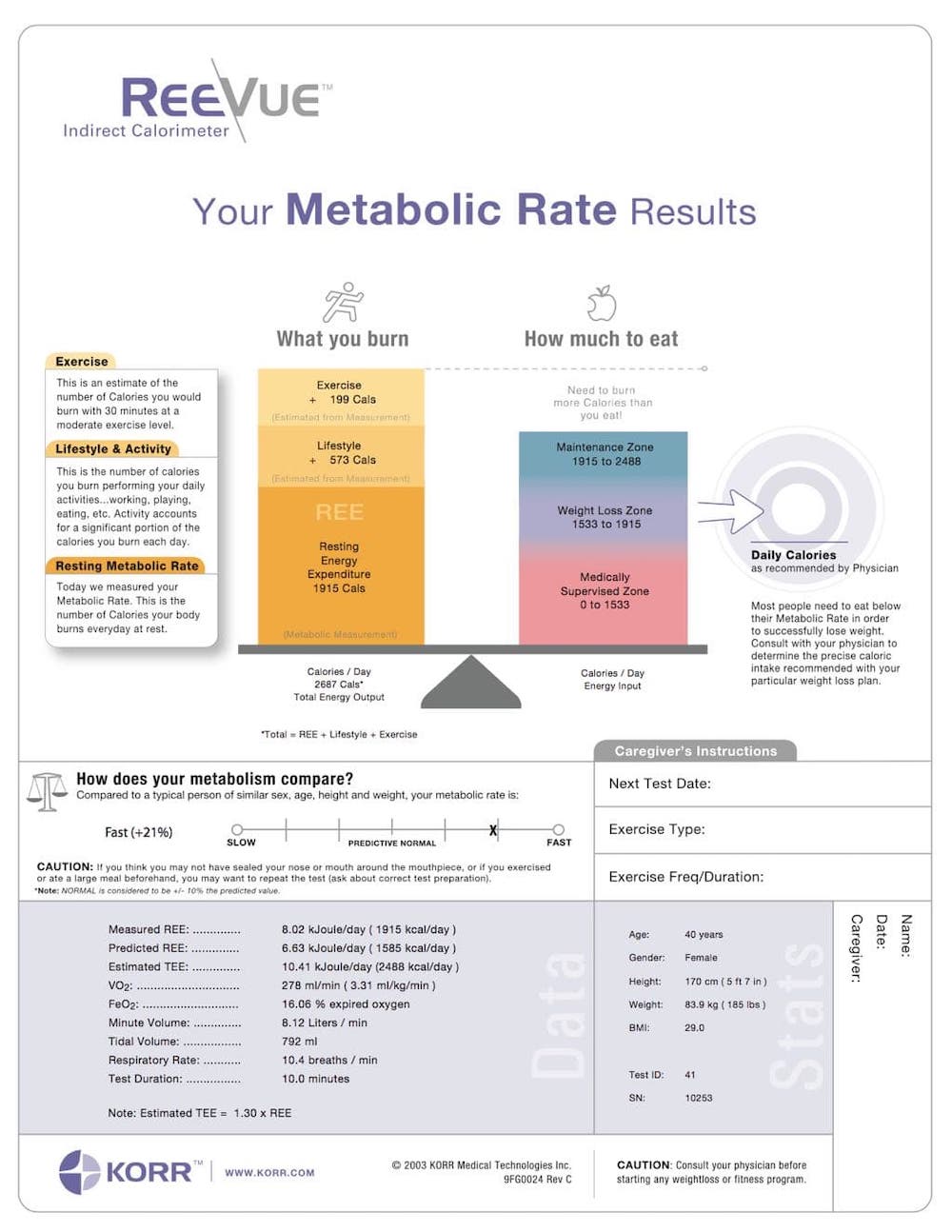 After we perfect your workouts using the VO2 test, we will perfect your nutrition using a Basal Metabolic Test.
Through Basal Metabolic testing you can:
learn how to accelerate your metabolism
learn how many calories you burn at rest
learn how many calories you burn when active
learn how many calories you burn while exercising
learn how many calories you need to maintain, lose, or gain weight
This test is free with membership and can cost over $150 elsewhere, if you can find it.
Once we have your testing results and know your current fitness level, we'll work with you to develop your own nutrition program, individualized to you and what you are willing to commit to.
You will receive a 30 page book that will teach you how to be a nutrition and supplement manipulator as well as a complete personalized grocery list of foods.
---
Amenities
Awarded "MindBody Visionary 2019″
Awarded best exercise classes in Dallas for under $10 by D Magazine.
Awarded "People Love Us On Yelp" for 2016, 2017, 2018, and 2019.
Awarded "Best Trainers" in Dallas by Best Business'.
Awarded "Best Place to Workout in Lake Highlands"
Most class times available in any gym in the state of Texas (70+ class per week).
Highest rated program in Texas (over 600 Five-Star member reviews.)
244 totally different workouts are scheduled so that you will only see the same workout once or twice per year.
Each day, one workout will run all day long with variations of the exercises personalized to each member and their fitness level.
We are open 7 days a week
We work around any injury you may have and work to resolve them using water rowers, suspension trainers, and digressions (modified versions) of different exercises.
We do 571 totally different exercises (4 to 5 times the average exercise program) to keep the workouts new, fresh, and progressive for best results.
We track your body composition every two months.
We progress your nutrition every two months.
We do your VO2 and BMR testing every two months. That's $480 worth of testing free every two months.
We have an accountability tracking program, so if you don't show up, we will go above and beyond to keep you progressing and getting results – Your progress and results are a huge priority at Peak Zone Fitness.
You'll find a huge variation in workouts utilizing brand new performance trainers, water rowers, bosu balls, barbells, dumbbells, medicine balls, suspension trainers, kettlebells, steppers, and other equipment to keep things new and different.
---
Peak Zone Members' Results
Lose Weight - Mark Baxter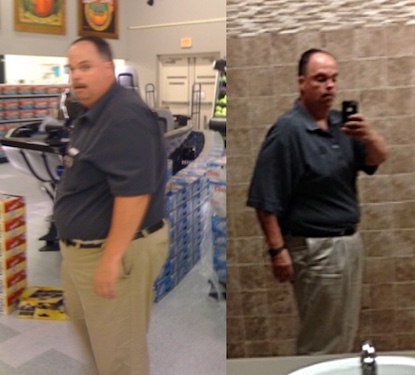 Mark lost 140 pounds in his first year and is still continuing his journey at Peak Zone Fitness
Lose Body Fat - Alex Bogan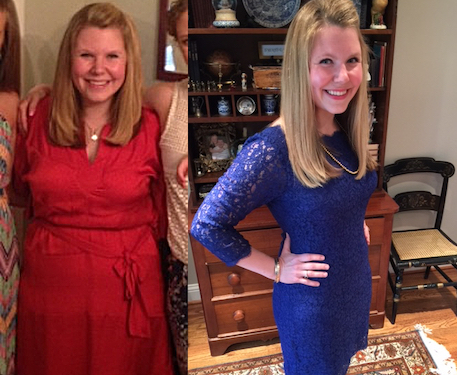 Build Muscle - TJ Dillard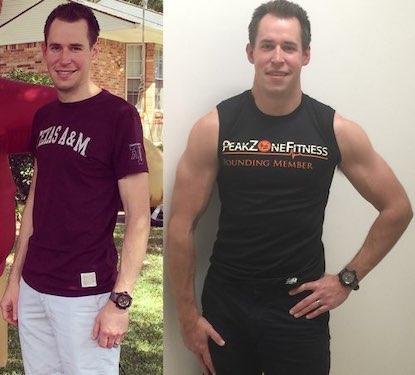 TJ gained 25 pounds of muscle
Overcome Injuries & Hormone Problems - Jan Robinson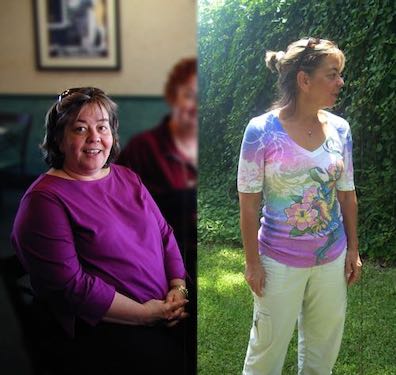 Jan lost 100 pounds. She was at the same weight for over 35 years, had knee, shoulder, hip, and hand injuries, thyroid issues, and had tried many other fitness fads. If Jan can do it, anybody can.
❮
❯
---
Program History
Donny Day has many certifications by National Academy of Sports Medicine, Cooper Institute, American Fitness Training of Athletics, American Council on Exercise, Pilates, Personal Training Fundamentals, Corrective Exercise Specialist, Walking & Running Certification, General Nutrition, Sports Specific Nutrition, and The Fundamentals of Fitness through Bally Total Fitness.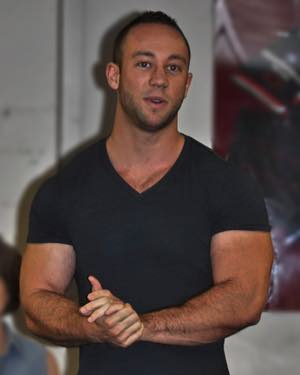 Within the almost 15 years of his experience, Donny has mentored over 100 Fitness Managers, 1000 Personal Trainers and over 40,000 Clients to success in the art of program design, nutrition, and more. He has worked for Bally Total Fitness, LA Fitness, and Just Fitness. Withover 15 collective company awards to his name, and multiple large-scale program designs to his name, Donny has helped thousands of members reach their desired fitness level.
He has knowledge of big corporate gyms, 1-on-1 personal training, group classes, and every other system. With his vast experience, he created the Peak Zone Fitness program to fill what he saw as a gap in the industry: 1-on-1 personal training in a group setting that is truly individualized to specific client needs.
It's a program in which clients are using science to eliminate guessing as well as giving every client a vast knowledge about fitness and nutrition. He created a program that not only gives clients the most knowledge possible but gives the trainers a greater collective wealth of knowledge than any single certification could. Peak Zone Fitness Trainers have to complete a 300-page book and 90-day training course before they begin running the program.
This is why Peak Zone Fitness has been featured in over 200 different media outlets including FOX, THE CW, The Advocate, and D-Magazine and why Peak Zone Fitness also has an unparalleled 600 PERFECT REVIEWS.
This program is unique because there's never been anything like it and it is the result of the most comprehensive experience possible.